Get back to Living.
Minimally invasive surgery, Stem Cell and PRP therapy, non-operative treatment of spinal problems.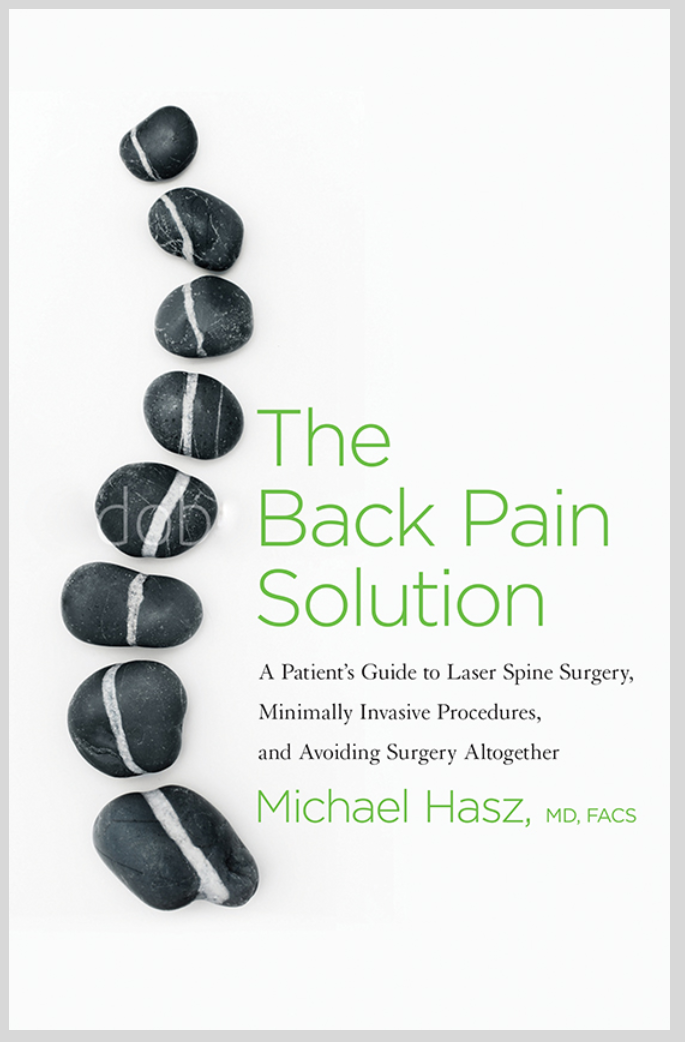 Dr. Hasz served as a Major in the United States Air Force.  He was the Chairman of the Department of Orthopedic surgery and Director of Spinal Surgery at the Andrews Air Force Base / Malcolm Grow Medical Center in Maryland.  He currently holds an appointment as Clinical Instructor of Orthopedic Surgery and Assistant Professor of Surgery at the Uniformed Services Health Science University in Bethesda, Maryland.
Dr. Hasz is a commercially rated pilot.  He flies airplanes, and helicopters.  He has built his own airplane and has flown it across the country.  He also likes to ski, and enjoys the outdoors.
Dr. Hasz is also the author of the best selling book — THE BACK PAIN SOLUTION.
Our Mission - to improve lives.
Six Reasons For People Choosing Us
Rate Us on Yelp
Rate Us on Google
As soon as I woke up from surgery, I knew that my back pain was gone.  Why did I wait so long?  Thank you, Dr.  Hasz.

Dr. Hasz took the time to explain what was wrong, and gave me the treatment options.  No other doctor spent the time. With Dr. Hasz's help, I can help make the best decision for me for treatment.
I came all the way from Pennsylvania to get my life back.
Don't be a chicken sh*t.  I should not have waited so long to have surgery.  And you shouldn't either.
I feel Great.
Don't Know What To Start With?
Get A Solutions For Your Back,
Neck, and Spinal problems.

1860 Town Center Drive, #180, Reston, VA 20190
Phone: +1 703-936-9474
Fax: 1+ 703-398-1511
Call or email to schedule an appointment. (please call -- email link not yet set up)
703-936-9474